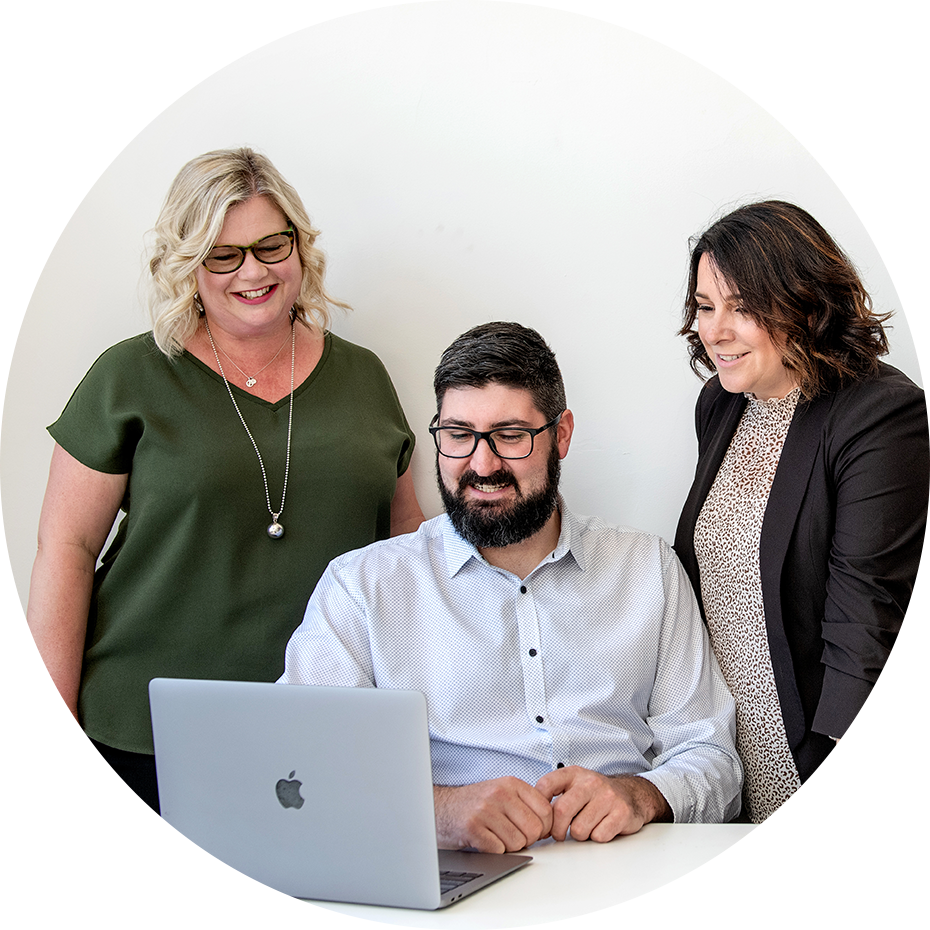 Whether you're buying your first home or a new home, securing a personal loan or looking at commercial or asset finance, we know the loan process can be overwhelming.
You'll be sifting through hundreds of loan options, dealing with a different person (or robot) every time you ask a question, filling in pages and pages of documents and there are the banks, lawyers, surveyors to deal with too. It's complicated, we hear you.
We're here to make sure you have choice and the opportunity to secure the best loan for your circumstances, minus the complication and stress.
A team of trusted, experienced and professional mortgage finance brokers. Our difference is not in a process, or an incentive or gimmick, it's in our relentless commitment to open and honest communication with every Proactive client.
We work for you – not the lenders. We'll make sure you're informed, updated and confident about what's going to happen next. No surprises, just genuine care and efficient action (and perhaps a warm hug/elbow tap once your finance is approved!).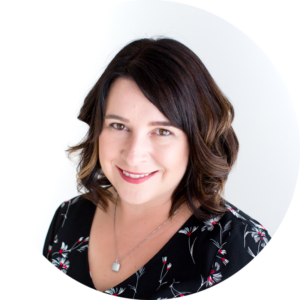 Hayley DeJong
Director and Senior Lending Specialist
Nothing gives Hayley more satisfaction than helping clients to achieve their financial goals. She's super tenacious and not one to give up, so if there's a tricky situation to be dealt with, Hayley is your go-to broker. She has a reputation (well-deserved) as a bit of a 'loan whisperer' – if Hayley can't get it done, no-one will be able to.
The lending process is complex. Even for the most straightforward loans, there can still be plenty of bumps along the way and that's what drives Hayley as a mortgage broker and business owner.
"If I can remove the stress and smooth over the complexity of the lending process for you and then get to pick up the phone to say your finance is approved, that's a (seriously) good days work."
Hayley started off in junior roles at Bendigo Bank (over 15 years ago) and quickly worked her way to become a Branch Manager, so she understands the industry from the inside out – and the outside in. She's been a mortgage broker for the past six years, and the Founder/Director of Proactive Finance Group, a local, family-owned business since 2015.
The best part of running Proactive Finance Group, besides being a bone fide dream-maker and sprinkling new homeowner joy all about town, is enjoying the 'little things' with her team – shouting them Friday lunch each week, coaching and mentoring and of course, celebrating successes big and small together.
Hayley is dedicated to building trusting long-term relationships with her clients, delivering a seamless finance process and making a real difference for every single Proactive client.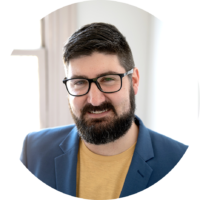 Jedd Miller
Lending Specialist
We often have to tell Jedd to go home – such is his dedication to work – because he genuinely loves what he does, all day, every day (or maybe he doesn't want to leave because his desk drawers are usually chockers with lollies and shortbread?).
Jedd is a fully qualified Mortgage Broker holding a diploma of Mortgage Broking and finance. If you are looking for a Mortgage Broker you can trust, then call Jedd. Jedd will hold your hand throughout your loan application process, so you'll get to see first-hand what an approachable, dedicated guy he is.
Jedd has more than six years' experience in the finance and banking industry but also brings a wealth of experience and skills developed over his time in other fields.
Sometime we think of Jedd as the gale force wind to Nat's peaceful breeze, as he has a tendency to create lovely paperwork messes for Nat to organise (she kind of loves it though). When he's not hanging with his family or playing baseball each weekend, you'll definitely find him in the office working hard for our clients and supporting the team.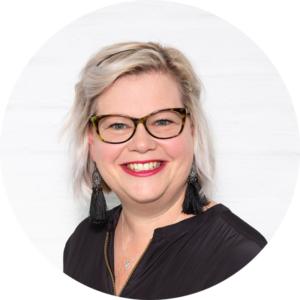 Natalie Bacon
Loan Administrator Superstar
Beyond the unassuming 'Natalie Bacon' persona – indoor plant lady, lover of stationery, fun colleague – is 'Super Nat' admin star, office legend!
With over 20 years of real estate and property administration experience beneath her (superhero) belt, Nat is the oil that keeps the Proactive wheel turning. Nat will be the one who chases your paperwork, follows up with banks and lenders, works with trades on build loans and generally whips chaos into highly organised ultra-calm (oh, and she never forgets how *anyone* takes their tea or coffee).
As well as being methodical and structured and bringing harmony to the cosmos, she also has the ability to know what's happening before we do and is across everything and anything.
Like Hayley and Jedd, the thing that drives Nat to do her absolute best for every client is the delight (very warm and fuzzy) she feels when the team help someone get to their goal. Nat also really loves checking in with new home builds or renovations, it makes her day to see your progress shots, so don't forget to send them through (or tag Proactive on your Instagram!).
Seeing our clients smiling faces and knowing she had a part to play in that happiness is why Nat uses her skills and experience to leap tall buildings in a single bound (okay, maybe it's a little more like… steps carefully over small piles of highly coordinated paperwork).

Hayley, Jedd and Natalie have been absolutely instrumental in our property journey over the past few years. They have been nothing but transparent, trustworthy and absolutely meticulous in getting the best result for our family. They have absolutely lived up to their name in being proactive. We cannot thank them enough for their support in achieving our property dreams.
Having refinanced 2 years ago I thought I was finished with the great services PFG had to offer. Imagine my surprise when out of the blue I received an email explaining that they thought I could negotiate a better rate on my loan. A quick signature and less than 24hour later we are now paying less again. Couldn't speak more highly about all the team.
We started our refinancing process with Hayley for a large renovation we had planned. We had a few hurdles to jump before our dream home became a reality and we cannot recommend her services and the team more highly. She was amazing to deal with, knowledgeable, kind, compassionate and made the process so easy even during the stressful covid pandemic. Hayley and her team answered all queries efficiently and promptly. We were lucky enough to move into our dream home a few weeks before Xmas and it was such a surprise when we received a platter board and Thankyou card from Proactive which just shows how dedicated and passionate they are to their customers. Thankyou so much amazing service!
The team at proactive finance went above and beyond to ensure that my partner and I could purchase our first home. The expertise, knowledge and support that Hayley, Jedd and Natalie were able to provide around the clock made the entire process very smooth and stress free. Could not recommend this team any higher, just a fantastic bunch of people that do an incredible job from start to finish.