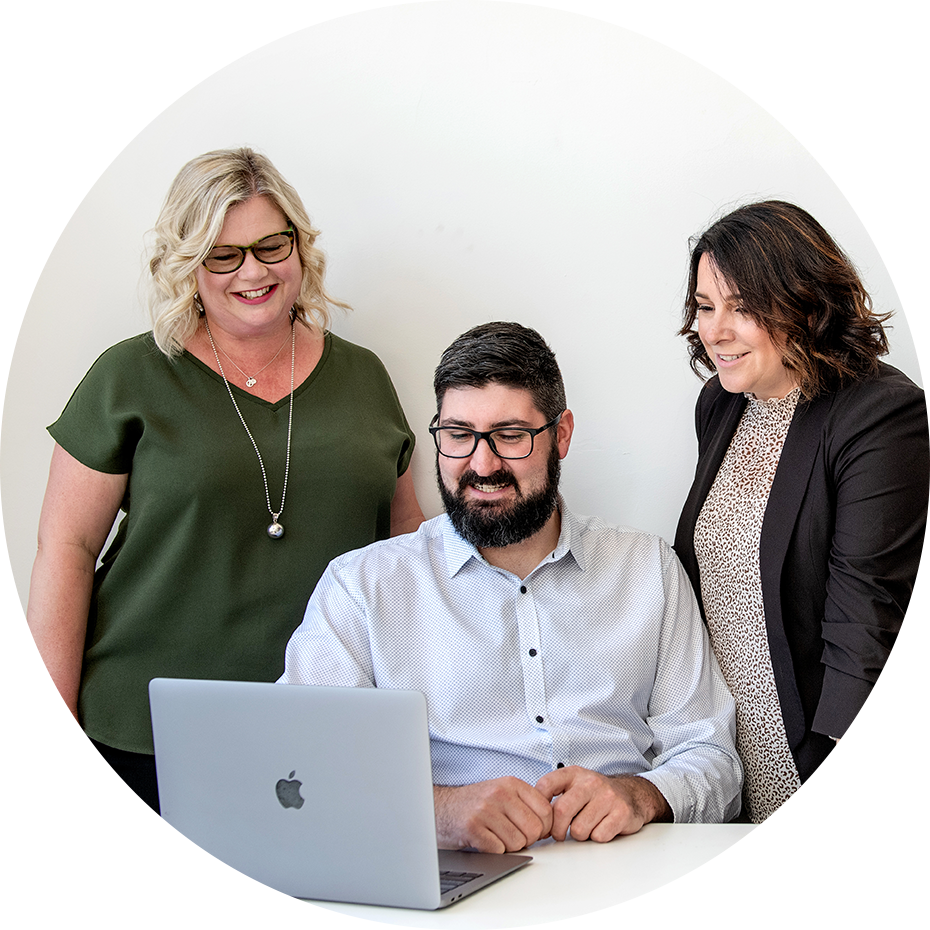 Guiding you to a worry-free mortgage or loan.
Whether you're buying your first home or a new home, securing a personal loan or looking at commercial or asset finance, we know the loan process can be overwhelming.
You'll be sifting through hundreds of loan options, dealing with a different person (or robot) every time you ask a question, filling in pages and pages of documents and there are the banks, lawyers, surveyors to deal with too. It's complicated, we hear you.
We're here to make sure you have choice and the opportunity to secure the best loan for your circumstances, minus the complication and stress.
A team of trusted, experienced and professional mortgage finance brokers. Our difference is not in a process, or an incentive or gimmick, it's in our relentless commitment to open and honest communication with every Proactive client.
We work for you – not the lenders. We'll make sure you're informed, updated and confident about what's going to happen next. No surprises, just genuine care and efficient action (and perhaps a warm hug/elbow tap once your finance is approved!).

Home Loans
Looking for a home loan that is right for you? Whether it's a new home or for an investment, with over 30 different Lenders and 100's of loan products available we are sure to find a solution to meet your needs. We work with you to ensure our recommendation meets your goals and help make the process stress free.

First Home Buyers
Buying your first home is an exciting and daunting experience. Let us help guide you through the process in a way that makes sense. We'll explain the different options to you, and make sure you are comfortable. We can also assist with applying for the First Home Owners Grant.

Commercial Loans
Own a business and need finance? Whatever your commercial finance needs are, commercial property purchase, overdraft, or purchasing stock, contact us today and we can help find the right solution for you and your business.

Non-Conforming
Bad credit history? Loan in arrears? ATO debt? Need to consolidate? Sometimes things get a little too much and we find clients need some help getting themselves out of tricky financial situations. Talk to us, we have access to Non-conforming lenders who might be able to help and take the pressure off.

Motor Vehicle and Personal Loans
We have a panel of lenders offering car loans and personal loans. If you need a new car or a holiday we can help finance this for you.

Asset Finance
Car, Truck, Tractor, Yellow goods, Boat or Caravan? We have a whole panel of lenders providing asset finance solutions for our clients.
Once your loan settles, the service with Proactive Finance Group continues, with industry updates
and annual Home loan reviews to ensure you are on track to meet your financial goals.

Hayley went above the level of support we expected when securing our home loan. It wasn't an easy loan to arrange, but it did not phase her in the slightest. And when things became time critical, she was more on top of it than anyone involved, including myself! I could not recommend her more highly.
Can't thank you enough Hayley, you made the process so easy and smooth! I will recommend you to everyone as we couldn't be happier
It is an absolute pleasure dealing with you on the purchase and sale of our mutual client's properties. Your work is seamless. I look forward to working and having fun together for many years to come. Highly recommended!
Hayley has been amazing with our home loan for our land and new build. Hayley helped find a great loan for us and has been ever so helpful sorting everything and helping us understand the finance side of things.